ETA: I'm never on LJ. Don't even bother adding me lol.
Current Mood:

blah

Current Music:

4ever - The Veronicas
insunsets
Add me if you still care about my ramblings :P It'll be strictly about my boring life tho. No more fandom, I'm not really into that any mores
It'll probably be a mess until I get used to LJ again cause a lot of stuff has changed and my memory is mighty rusty lol
I'm currently in the process of setting up a new journal,
Current Mood:

confused

Current Music:

MFEO: Pt 1- Made for Each Other / Pt 2: You Can Breathe - Jack's Mannequin
As the title says, I'll be away in Colorado for about a week starting August 5th. If you add me, I won't be able to get to you 'til I'm back :]
Current Mood:

content

Current Music:

Hide and Seek - Imogen Heap
I will be on hiatus from June 11, today, to June 18, next Monday. All this means is that I won't be able to approve any friend requests and sadly won't be able to contact my existing friends :[ I will miss you guys!
Current Mood:

blank

Current Music:

Lover, You Should've Come Over - Jeff Buckley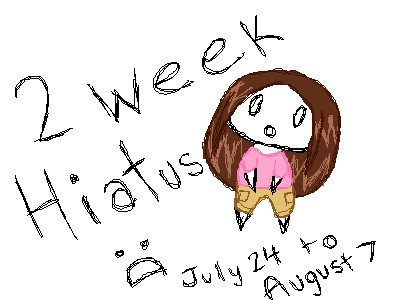 Current Mood:

blank

Current Music:

Are Kara - Shimokawa Mikuni